Drakenstein, Paarl, St. Petri Lutheran Church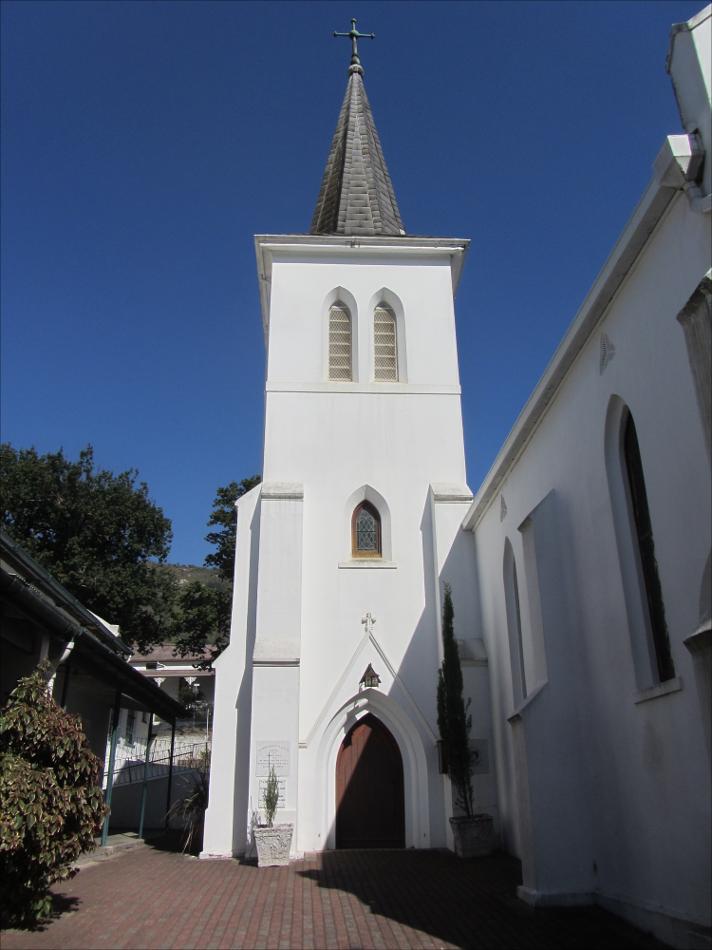 Date Created
1897
Format Extent
6 colour photographs
1 spreadsheet
Rights
These items are subject to copyright protection. Reproduction of the content, or any part of it, other than for research, academic or non-commercial use is prohibited without prior consent from the copyright holder.
Stellenbosch University
Abstract
Photographs and information on the bell of the St. Petri Lutheran Church in Paarl. The St Petri Lutheran Church is situated a bit on the northern side of Paarl. The church was started at the end of the 19th century. Before one enters the church one recognizes two plaques on either side of the entrance door. The one on the left tells us that the church was built in 1880 and that in 1903 there was an inauguration of the tower with a bell. The plaque on the right symbolizes the Evangelical Lutheran Church itself. For some history behind the church, the plaques and the bell, we refer to a thesis by Hellberg, mentioned in connection with the St.Martini church in Cape Town. Climbing on the tower reveals a remarkably beautiful bell, very similar to the Gruhl-bells in Genadendal, Cape Town and Mamre. Below the shoulder stands a nicely carved moulding wire with flower designs. Below it we read in the inscription band GEGOSSEN VON GUSTAV COLLIER IN ZEHLENDORF 1897. On the waist of the front side it becomes clear that the bell refers to the 60 years that Queen Victoria had been ruling the British Empire. One reads Zur Erinnerung An das "GROSSE JUBILÄUM" 1837. J.M.der Königin. 1897 VICTORIA von Engeland. On the waist of the rear side, we find No 1858 Gloria in Excelsis DEO Et in terra pax! Gestiftet von der Deutschen Ev.Luth. St.Petri Gemeinde zu Paarl Kapkolonie, S.A. The reference No 1858 probably refers to an inventory that was used in the foundry. The bell has been beautifully made. The canons consist of 6 angels similar to that of the Gruhl-bells. Gustav Louis Guillaume Collier (1845-1908) was a bell founder working in the Berlin area and bells from the foundry can be found in a wide area around the German capital. Collier offers another example of the rich tradition that has existed between South Africa and the large number of German bell founders.
Related items
Showing items related by title, author, creator and subject.
Marloth, R. (Rudolf), 1855-1931

(

1932

)

Plate 59 from The flora of South Africa (vol. 3, part 2) featuring Compositae, Inuleae-Gnaphaliinae, -Athrixiinae, -Buphthalminae & Heliantheae.

Drawing depicting a Rolong homestead, after Casalis.

Marloth, R. (Rudolf), 1855-1931

(

1925

)

Plate 11 from The flora of South Africa (vol. 2, part 1) featuring Podostemonaceae, Pittosporaceae, Cunoniaceae & Myrothamnaceae.