Blaauwberg, Pella, Moravian Church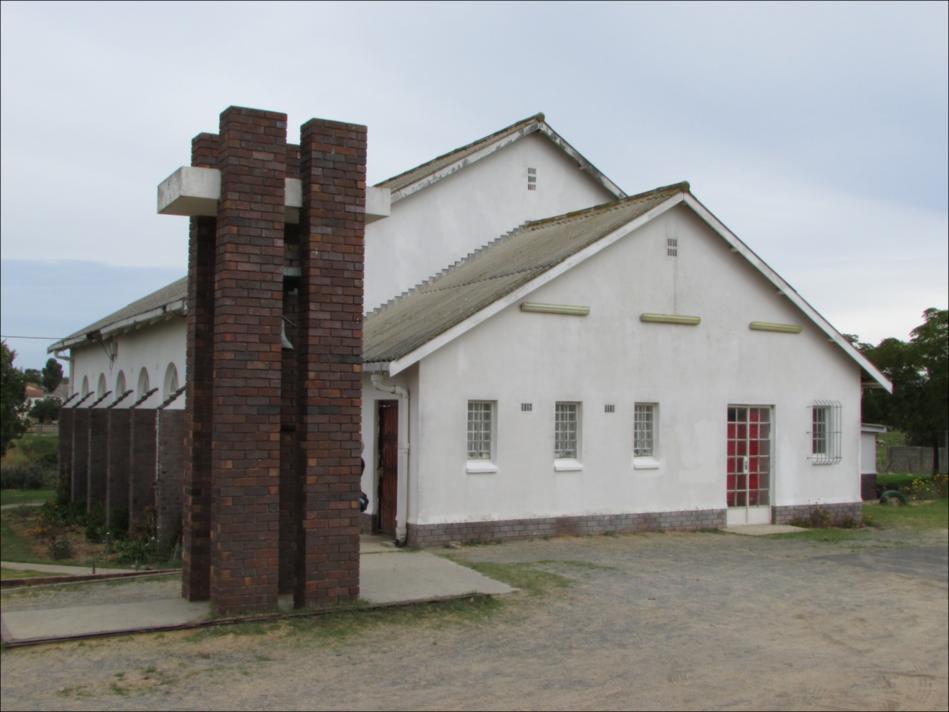 Date Created
1818
Format Extent
4 colour photographs
1 spreadsheet
Rights
These items are subject to copyright protection. Reproduction of the content, or any part of it, other than for research, academic or non-commercial use is prohibited without prior consent from the copyright holder.
Stellenbosch University
Abstract
Photographs and information on the Pella Moravian Church and its bell. Also the Pella Moravian Church has a bell. According to a local historian, Pland-Booysen (2014), a bell for the Johannes Chapel was ordered from Germany. However, when it arrived, it was found to be cracked and sent back to the founder. The bell was never returned. The church in Mamre obtained a new bell in 1872 and their 1818 bell was sent to Pella. The bell has five sets of moulding wires, each set containing two moulding wires, with the inscription of the date 1818 between the second and third sets. Apart from that the bell has no decorative features. It is slightly mutilated with a chip missing on the one edge on the lip. Moreover, the bell has been painted a silver colour. Although the founder of the bell is not recorded or inscribed on the bell, it was presented to Mamre by Lord Caledon, the then British Governor of the Cape which leads to speculation that it is from a British foundry. Furthermore, it bears similarities to a number of bells that we have researched and that have been cast in British foundries.
Related items
Showing items related by title, author, creator and subject.
Marloth, R. (Rudolf), 1855-1931

(

1932

)

Plate 59 from The flora of South Africa (vol. 3, part 2) featuring Compositae, Inuleae-Gnaphaliinae, -Athrixiinae, -Buphthalminae & Heliantheae.

Drawing depicting a Rolong homestead, after Casalis.

Marloth, R. (Rudolf), 1855-1931

(

1925

)

Plate 11 from The flora of South Africa (vol. 2, part 1) featuring Podostemonaceae, Pittosporaceae, Cunoniaceae & Myrothamnaceae.