Bergvliet fowl-house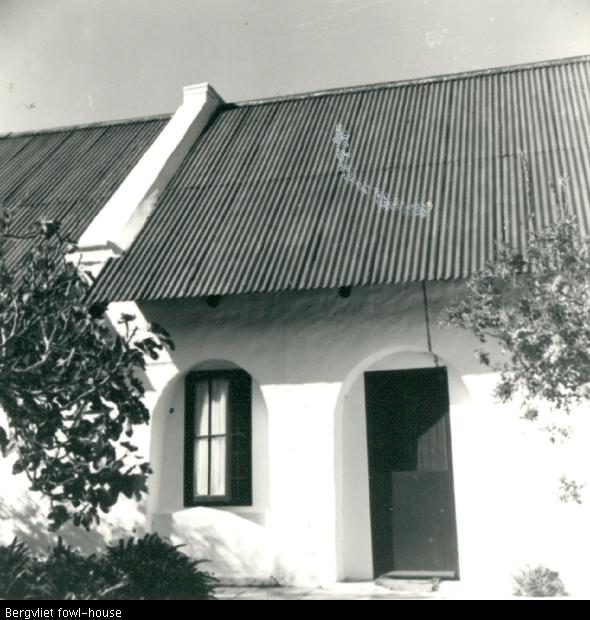 Author
Walton, James, 1911-1999
Date Created
1985
Rights
This item is subject to copyright protection. Reproduction of the content, or any part of it, other than for research, academic or non-commercial use is prohibited without prior consent from the copyright holder.
Copyright James Walton
Abstract
Photographs depicting the building in which the Bergvliet fowl-house is situated as well as the doorway and window of the Bergvliet fowl-house.
Related items
Showing items related by title, author, creator and subject.
Photocopy depicting the west gable of the Groot Constantia homestead after restoration, showing the original wall-anchors.

Photographs depicting ornamental wall-anchors over the front entrance to Groot Constantia.

Photograph depicting the east gable of Groot Constantia, showing the present wall-anchors.