Stellenbosch, Veelgejaagt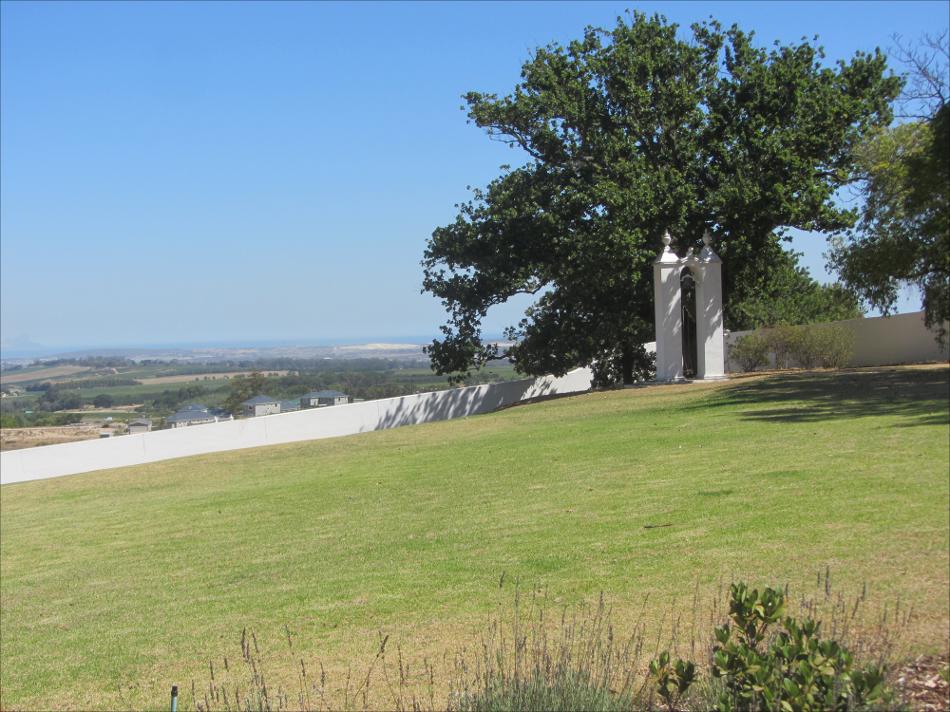 Author
H. N. Hooper & Co.
Date Created
1856
Format Extent
10 colour photographs
Rights
These items are subject to copyright protection. Reproduction of the content, or any part of it, other than for research, academic or non-commercial use is prohibited without prior consent from the copyright holder.
Stellenbosch University
Abstract
The Veelgejaagt Estate in Stellenbosch has a bell of good seize. Below the shoulder and in between two pairs of moulding wires one reads CAST BY H N HOOPER & CO BOSTON 1856. Above the sound bow are three more moulding wires and two on the nose. At first sight, the bell is well made and hangs in a sturdy iron top frame. However, a closer look reveals that the bell has been severely cracked. Actually, there are signs that the parts of the bell have been glued back after they came off, probably after a fall. One result of this repair is that the bell has no sound whatever. This is a pity since the bell is the first bell from the Hooper company from the USA. Henry Northey Hooper (1799-1865) was very active in his homeland with the production of civil war artillery, bells and chimes. A number of his bells, dated in the period 1838 to 1871, can still be found in New England. Later, Hooper turned also to the production of bronze statues and field guns and some examples can still be found in the Arlington National Cemetery. More information on the founder is on https://en.wikipedia.org/wiki/Henry_Northey_Hooper.