Cederberg, Clanwilliam, Moravian Church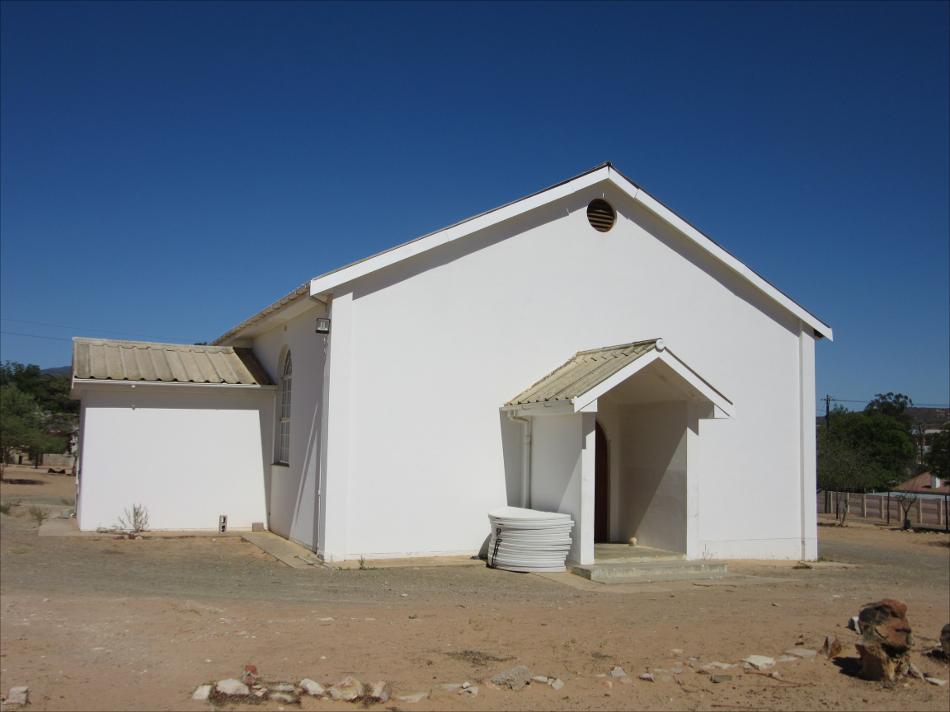 Author
Gebruder Bachert (Firm)
Date Created
1968
Format Extent
12 colour photographs
Rights
These items are subject to copyright protection. Reproduction of the content, or any part of it, other than for research, academic or non-commercial use is prohibited without prior consent from the copyright holder.
Stellenbosch University
Abstract
The Moravian Church in Clanwilliam has a very neat horseshoe type bell tower at the side of the church. The decorations on the bell are simple with the emblem of the founder just above the knee, followed by the founding year 1968 and a thick, small cross below the two moulding wires with in between the text SIEHE, ICH MACH ALLES NEU. OFFB. 21.V.5. The bell is rather recent and made by Gebrüder BACHERT in Kochendorf, Germany. Already in 1770 Kaspar Bachert started a foundry in Dallau. From then on his children and grandchildren continued the art but in different locations like Kochendorf, Heilbronn and Karsruhe. In 1971 one of these branches joined the Schilling foundry in Heidelberg. The foundries have produced bells, bell sets and carillons all over Germany. We found a very similar bell in the Moravian Church in Berea. The latter bell dates from 1974. Very typical for bells from the Bachert-foundry are the crowns.
Related items
Showing items related by title, author, creator and subject.
Marloth, R. (Rudolf), 1855-1931

(

1932

)

Plate 59 from The flora of South Africa (vol. 3, part 2) featuring Compositae, Inuleae-Gnaphaliinae, -Athrixiinae, -Buphthalminae & Heliantheae.

Drawing depicting a Rolong homestead, after Casalis.

Marloth, R. (Rudolf), 1855-1931

(

1925

)

Plate 11 from The flora of South Africa (vol. 2, part 1) featuring Podostemonaceae, Pittosporaceae, Cunoniaceae & Myrothamnaceae.