Cederberg, Clanwilliam, Old Dutch Reformed Church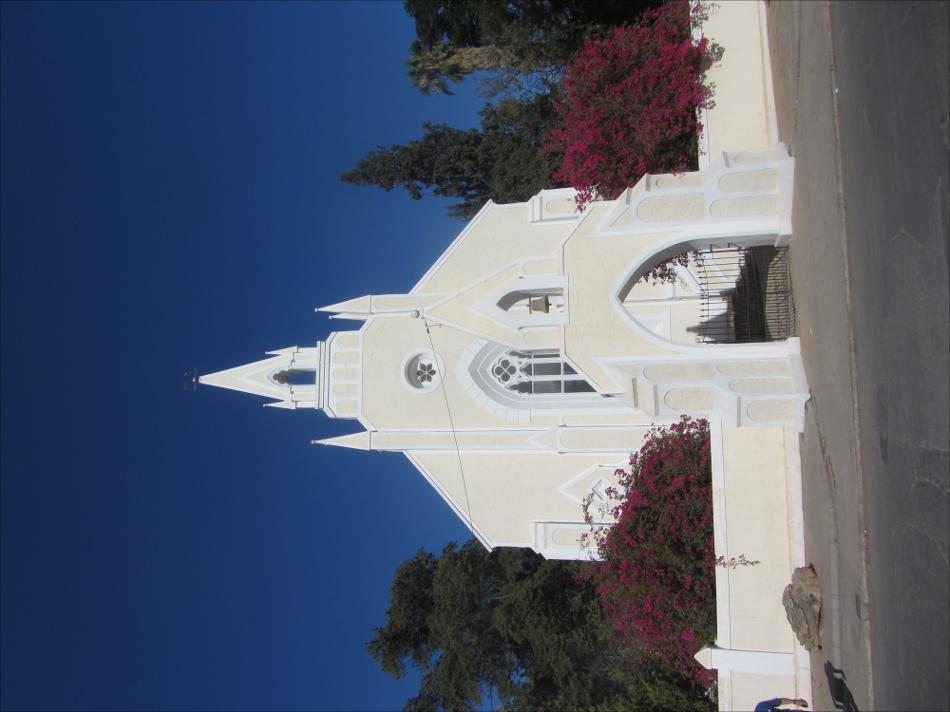 Author
J. Warner & Sons (Firm)
Date Created
1920
Format Extent
7 colour photographs
Rights
These items are subject to copyright protection. Reproduction of the content, or any part of it, other than for research, academic or non-commercial use is prohibited without prior consent from the copyright holder.
Stellenbosch University
Abstract
The Old Nederduits Gereformeerde Kerk in Clanwilliam is an attractive Haager building that has been turned into a museum. The entrance of the building is a gothic style arch with a small turret on top. In the turret hangs a very well kept bell of moderate size. Below the shoulder figure two pairs of moulding wires with in between them the information of the foundry. It seemingly reads 1920 JOHN WARNER & SONS, FOUNDERS, LONDON. This is followed by a band with loose standing figures composed of four concentric circles. Then follows another moulding wire. We find three more wires above the sound bow and two on the nose of the bell. The bell is rather attractive but unfortunately unreachable because it is hanging too high.
Related items
Showing items related by title, author, creator and subject.
Marloth, R. (Rudolf), 1855-1931

(

1932

)

Plate 59 from The flora of South Africa (vol. 3, part 2) featuring Compositae, Inuleae-Gnaphaliinae, -Athrixiinae, -Buphthalminae & Heliantheae.

Drawing depicting a Rolong homestead, after Casalis.

Marloth, R. (Rudolf), 1855-1931

(

1925

)

Plate 11 from The flora of South Africa (vol. 2, part 1) featuring Podostemonaceae, Pittosporaceae, Cunoniaceae & Myrothamnaceae.