Simondium, Vrede-en-Lust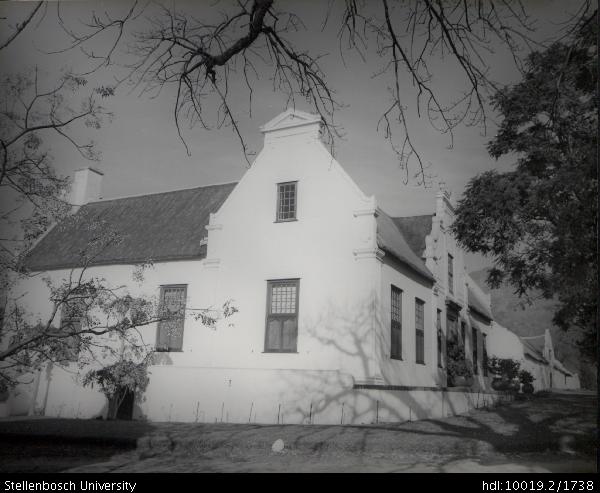 Author
Pretorius, Andre, 1935-2006
Date Created
1980?
Format Extent
6 Photographs, b & w
Rights
This item is subject to copyright protection. Reproduction of the content, or any part of it, other than for research, academic or non-commercial use is prohibited without prior consent from the copyright holder.
Copyright André Pretorius
Abstract
6 Photographs depicting Vrede-en-Lust (also known as Vredelus) farm at Simondium.