Bredasdorp, Shipwreck Museum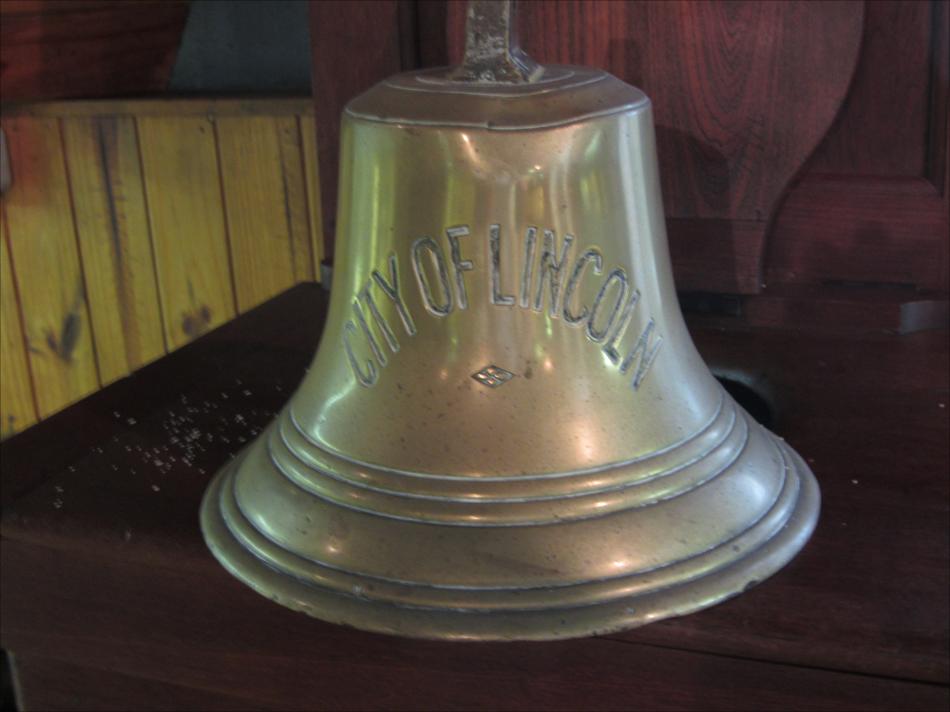 Format Extent
10 colour photographs
1 spreadsheet
Rights
These items are subject to copyright protection. Reproduction of the content, or any part of it, other than for research, academic or non-commercial use is prohibited without prior consent from the copyright holder.
Stellenbosch University
Abstract
Photographs and information on four bells salvaged from ships. The items are in the Bredasdorp Shipwreck Museum. There is a Shipwreck Museum in the Rectory of the church where ship bells are on display. The museum is unique within South Africa and has on display bells that were salvaged from shipwrecks found along the Cape coastline. There are four bells housed in the museum. 1. The Greystoke Castle was built by Williamson at Workington in 1886. The three mast steamer wrecked on 10 June 1896 at Ryspunt, close to Cape Agulhas. A background story on the ship can be found on page 119 in Jeanette Grobbelaar's booklet Golgotha van die Oseane; Skeepsrampe aan die Agulhas-kus, Inset, 2012. 2. We have no further information on the Zino Momina except that it wrecked in November 1874, 37 km NE of Cape Agulhas. 3. The German brig Hansa was sailing from Rio de Janeiro to Mossel Bay when it wrecked on 3 June 1883 at Danger Point. The ship was transporting 6000 bags of coffee. 4. The freighter City of Lincoln sank in November 1946 at Quoin Point. An extensive coverage of the dramatic fate of this ship can be found on pages 30-34 of Grobbelaar's book. In the private premises of the museum stands a small hand bell that was recovered from the steamer Lisboa that sank in Paternoster on October 1910.
Related items
Showing items related by title, author, creator and subject.
Marloth, R. (Rudolf), 1855-1931

(

1932

)

Plate 59 from The flora of South Africa (vol. 3, part 2) featuring Compositae, Inuleae-Gnaphaliinae, -Athrixiinae, -Buphthalminae & Heliantheae.

Drawing depicting a Rolong homestead, after Casalis.

Marloth, R. (Rudolf), 1855-1931

(

1925

)

Plate 11 from The flora of South Africa (vol. 2, part 1) featuring Podostemonaceae, Pittosporaceae, Cunoniaceae & Myrothamnaceae.