Cederberg, Wuppertal, Moravian Church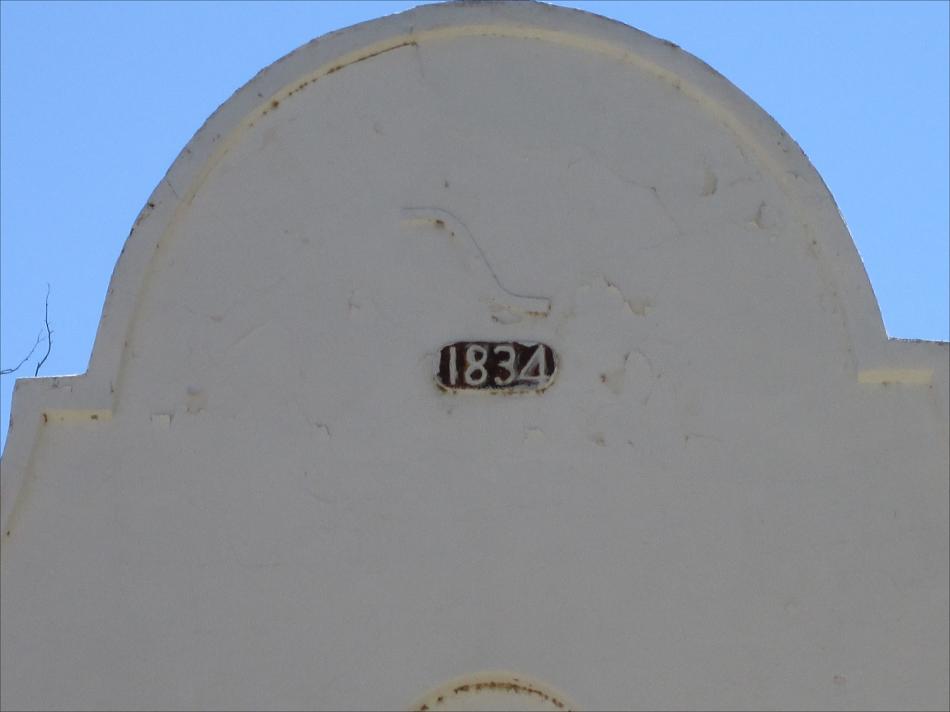 Format Extent
7 colour photographs
Rights
These items are subject to copyright protection. Reproduction of the content, or any part of it, other than for research, academic or non-commercial use is prohibited without prior consent from the copyright holder.
Stellenbosch University
Abstract
Photographs and information on the Moravian Church in Wuppertal (South Africa) and its bell. Historically, the Rhenish/Moravian Church in Wuppertal is a very important church that used to belong to the Rhenish Missionary Society from 1834 onwards up to the middle of last century when the church was transferred to the Moravian Church. In the Pretorius Catalogue the number PC2017 shows a bell tower without a bell. At a later stage a bell has been installed. On the bell is the sole inscription 1820 like on a number of other bells such as one of the bells in the Nederduits Gereformeerde Kerk of Swellendam or the Kersefontein bell that both date from the same period.
Related items
Showing items related by title, author, creator and subject.
Marloth, R. (Rudolf), 1855-1931

(

1932

)

Plate 59 from The flora of South Africa (vol. 3, part 2) featuring Compositae, Inuleae-Gnaphaliinae, -Athrixiinae, -Buphthalminae & Heliantheae.

Drawing depicting a Rolong homestead, after Casalis.

Marloth, R. (Rudolf), 1855-1931

(

1925

)

Plate 11 from The flora of South Africa (vol. 2, part 1) featuring Podostemonaceae, Pittosporaceae, Cunoniaceae & Myrothamnaceae.