Swartland, Malmesbury, Dutch Reformed Church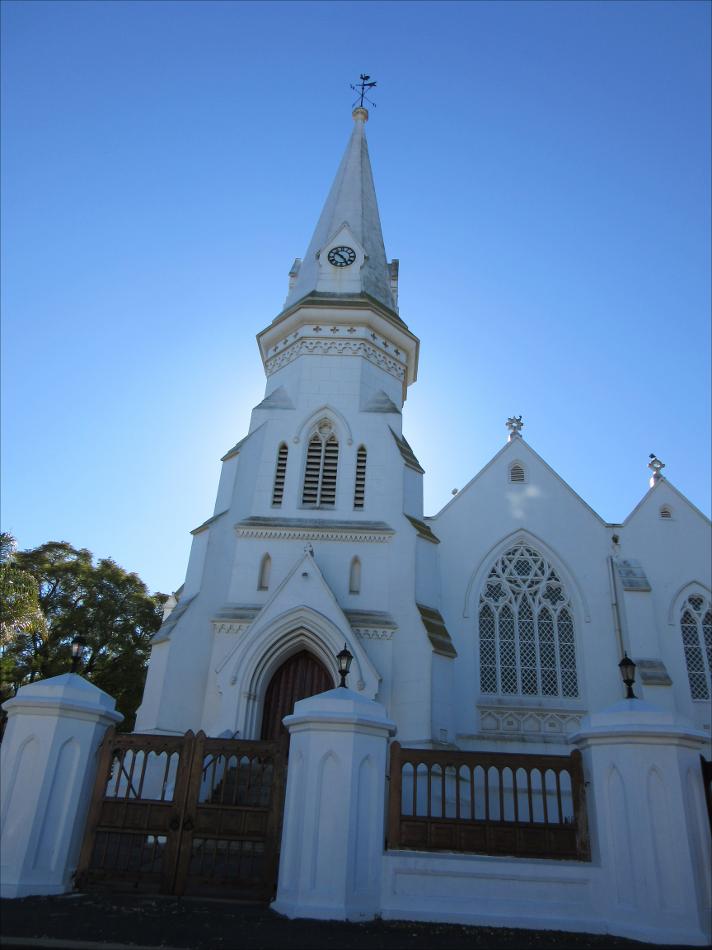 Author
Barwell, James
Mears, Thomas
Format Extent
6 colour photographs
1 spreadsheet
Rights
These items are subject to copyright protection. Reproduction of the content, or any part of it, other than for research, academic or non-commercial use is prohibited without prior consent from the copyright holder.
Stellenbosch University
Abstract
Photographs and information on the Dutch Reformed Church and its bells in Malmesbury, South Africa. The Malmesbury congregation of the Nederduits Gereformeerde Kerk dates from 1745. The church has two bells. The tower was reconstructed in 1880 and a plaque from 1950 in the church commemorates this event. The previous tower collapsed in 1877. 1. The largest is a bell with inscriptions below the shoulder in between two sets of two moulding wires JAMES BARWELL FOUNDER BIRMINGHAM 1880. The Barwells owned the Fiddan Foundry during the 1870-1920 periods. 2. The second bell has inscriptions THOMAS MEARS FOUNDER LONDON 1843 which refers to the Whitechapel Foundry. This bell is mutilated on the lip which therefore shows a number of defects.
Related items
Showing items related by title, author, creator and subject.
Marloth, R. (Rudolf), 1855-1931

(

1932

)

Plate 59 from The flora of South Africa (vol. 3, part 2) featuring Compositae, Inuleae-Gnaphaliinae, -Athrixiinae, -Buphthalminae & Heliantheae.

Drawing depicting a Rolong homestead, after Casalis.

Marloth, R. (Rudolf), 1855-1931

(

1925

)

Plate 11 from The flora of South Africa (vol. 2, part 1) featuring Podostemonaceae, Pittosporaceae, Cunoniaceae & Myrothamnaceae.