Blaauwberg, Mamre, Moravian Church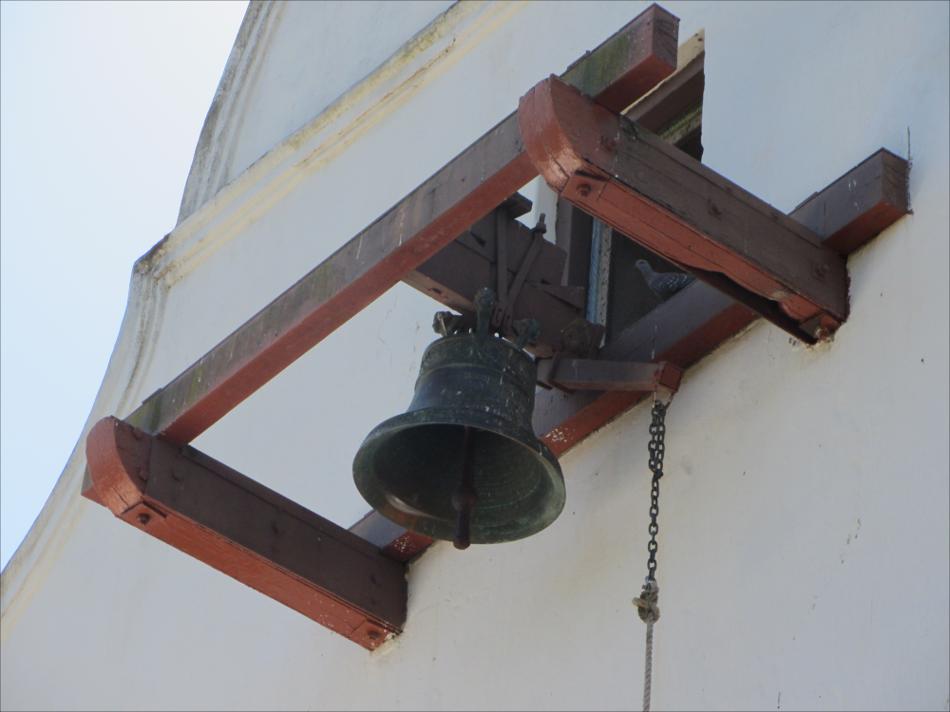 Author
Gruhl, Ernst Friedrich
Date Created
1872
Format Extent
6 colour photographs
1 spreadsheet
Rights
These items are subject to copyright protection. Reproduction of the content, or any part of it, other than for research, academic or non-commercial use is prohibited without prior consent from the copyright holder.
Stellenbosch University
Abstract
Photographs and information on the Mamre Moravian Church and its bell. The Mamre Moravian Church started as an open-air mission in Mamre in 1808 and a church in the village was finished in 1818. The shape of the building has changed after the northern gable collapsed in 1922. The rotten wooden bell tower was removed from the roof and a belfry was constructed on the northern wall of the church. The church bell itself is a piece of art. It hangs with its 250 kg in a construction high up in the air. As with the bells in St Martini Lutheran Church, Genadendal and in Riviersonderend, this bell is a typical Gruhl bell. The canon consists of four angels that are seemingly watching over the bell. As for the Gruhl bells in Riviersonderend, the bell has been specifically made for this church. The founder however is the same as that of the two bells in Genadendal, namely Theodor Werner. The pastor of the church provided us with the texts that are hardly readable from below. The religious text is in Dutch from the Statenbijbel and reads as follows: MAMRE 1872 GEGOSSEN VON FRIEDRICH GRUHL IN KLEINWELKA KOMT, WANT ALLE DINGE ZYN NU GEREED LUKAS 14 v 17 GAAT IN TOT ZYNE POORTEN MET LOF, IN ZYNE VOORHOVEN MET LOFZANG LOOFT HEM PRYST ZYNEN NAAM PSALM 100 v 4.
Related items
Showing items related by title, author, creator and subject.
Marloth, R. (Rudolf), 1855-1931

(

1932

)

Plate 59 from The flora of South Africa (vol. 3, part 2) featuring Compositae, Inuleae-Gnaphaliinae, -Athrixiinae, -Buphthalminae & Heliantheae.

Drawing depicting a Rolong homestead, after Casalis.

Marloth, R. (Rudolf), 1855-1931

(

1925

)

Plate 11 from The flora of South Africa (vol. 2, part 1) featuring Podostemonaceae, Pittosporaceae, Cunoniaceae & Myrothamnaceae.