Cape Flats, Philippi, Evangelical Lutheran Church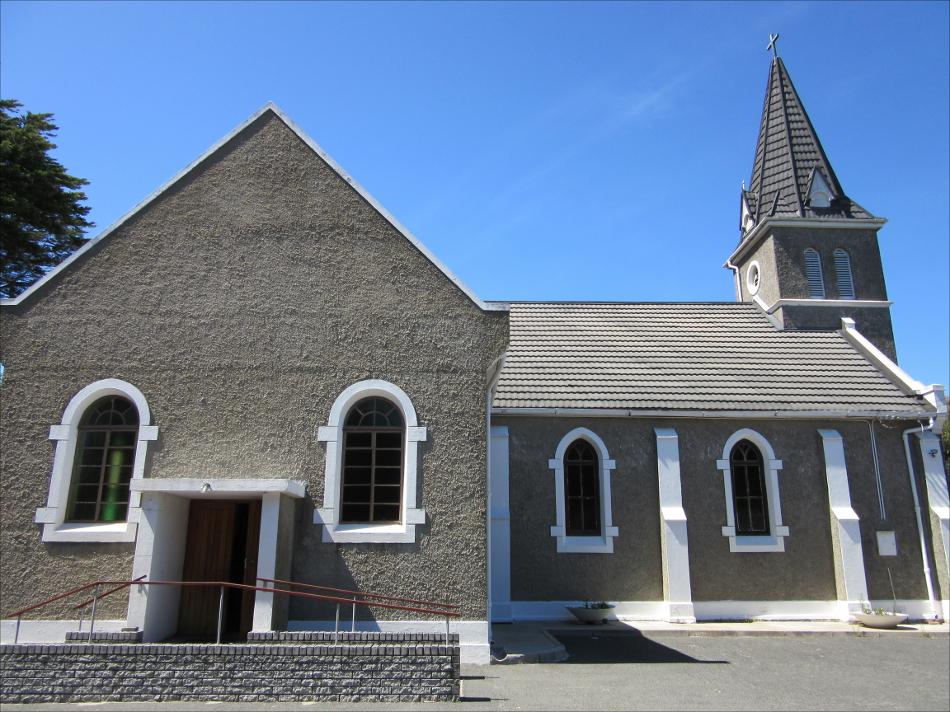 Author
Jacob J. Radler & Sohne (Firm)
Date Created
1903
Format Extent
18 colour photographs
1 spreadsheet
Rights
These items are subject to copyright protection. Reproduction of the content, or any part of it, other than for research, academic or non-commercial use is prohibited without prior consent from the copyright holder.
Stellenbosch University
Abstract
Photographs and information on the Evangelical Lutheran Church in Philippi and its bell. The Evangelical-Lutheran Church has a large and beautiful bell. It has been made in 1903 by the German foundry Glocken- und Bronce Giesserei Jacob J. Radler & Söhne in Hildesheim. The foundry was operational from 1853 up to 1936, first under Jacob, then with the collaboration of the son. There are still a few bells of this foundry in the larger area around Hildesheim. Over time the foundry had not picked up the new developments in tuning that have been applied for the first time by the Taylor Foundry in the UK. As a result, carillons made by the foundry do not have a good reputation. This however does not apply so much to individual bells like the one in Philippi. The decorations and inscriptions show the craftsmanship of the founders. On the shoulder one finds a band with flowers followed by two moulding wires and the text EHRE SEI GOTT IN DER HOHE. ERHALT UNS HERR, BEI DEINEM WORT followed by two more moulding wires and a small band with hanging leaves. There appear three moulding rings on the sound bow. On the lip in between two moulding rings one can read the important text DANKESGLOCKE DER EV. LUTH. ZIONSKIRCHE, WYNBERG VLAKTE. GEGOSSEN VON J.J. RADLER U. SÖHNE IN HILDESHEIM 1903. On one waist appears a nice effigy of Christ while on the other side there is a representation of the Christmas event that probably refers to the text on the shoulder. This bell offers another illustration of the craftsmanship of the German founders that sent their bells to South Africa. So far, this has been the only bell from the Radler foundry within the district. In the museum adjoining the church one finds a plaque put up by Lizette Rade and informing us of the texts on the Radler bell. Also in a glass cage stands a small but well preserved school bell on which we recognize the emblem of the Barwell foundry.
Related items
Showing items related by title, author, creator and subject.
Marloth, R. (Rudolf), 1855-1931

(

1932

)

Plate 59 from The flora of South Africa (vol. 3, part 2) featuring Compositae, Inuleae-Gnaphaliinae, -Athrixiinae, -Buphthalminae & Heliantheae.

Drawing depicting a Rolong homestead, after Casalis.

Marloth, R. (Rudolf), 1855-1931

(

1925

)

Plate 11 from The flora of South Africa (vol. 2, part 1) featuring Podostemonaceae, Pittosporaceae, Cunoniaceae & Myrothamnaceae.