Southern Suburbs, St. James Catholic Church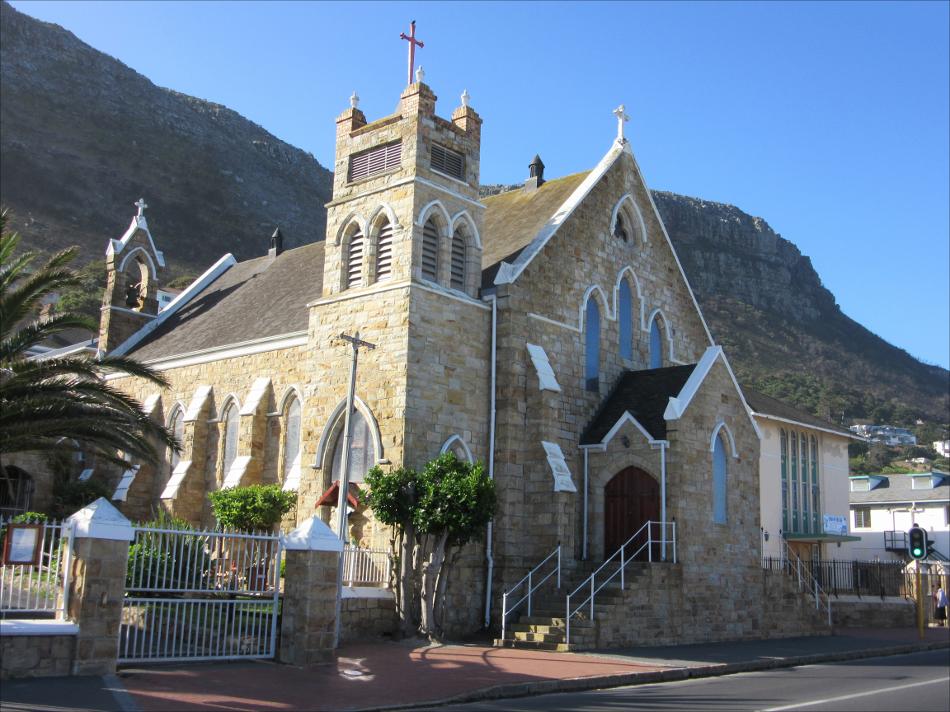 Author
Gillett & Johnston (Firm)
Byrne, M.
Date Created
1901
Format Extent
12 colour photographs
1 spreadsheet
Rights
These items are subject to copyright protection. Reproduction of the content, or any part of it, other than for research, academic or non-commercial use is prohibited without prior consent from the copyright holder.
Stellenbosch University
Abstract
St James Catholic Church used to be situated on the other side of the road where the railway tracks are now. The church has two bells and one of them refers to the move of the church to its current location in 1901. This first bell hangs in a bell-cote that is constructed at the back of the church, close to the choir of the church. In between two pairs of double moulding wires one reads M. BYRNE BELL FOUNDER. DUBLIN and below this CHURCH OF ST JAMES. GIFT OF MR. MICHAEL PAGE followed by another moulding wire and text KALK BAY. A.D. 1901. Unfortunately, the clapper of the bell has been immobilized so that it was impossible to make a sound record of the bell. The founder that made the bell is Matthew Byrne who started the factory in 1848 and who was later succeeded by his son who changed his name into O'Byrne and who made a bell for the Sacred Heart Church in Greenpoint. There is a second bell in the church that is hanging in the tower next to the street entrance of the church. To reach the bell one has to crawl through the organ case. The bell itself is quite large but unfortunately doesn't carry a founding date. In between two pairs of double moulding wires one reads GILLETT & JOHNSTON (CLOCKS) LTD and further three moulding wires above the knee and two on the lip. The bell has been heavily corroded, probably because of its nearness to the sea.
Collections