Langkraal, Mossel Bay, fowl-run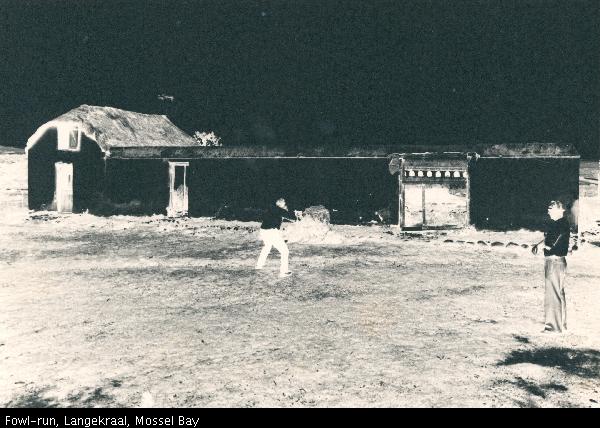 Author
Malherbe, W. D.
Baraitser, Michael
Rights
This item is subject to copyright protection. Reproduction of the content, or any part of it, other than for research, academic or non-commercial use is prohibited without prior consent from the copyright holder.
Copyright James Walton
Abstract
Photographs depicting the fowl-run at Langkraal, Mossel Bay.
Related items
Showing items related by title, author, creator and subject.
Photograph depicting the entrance to the Langkraal fowl-run.

Photograph depicting nesting-places in the Langkraal fowl-run.

Pretorius, Andre, 1935-2006

Photograph depicting the old Post Office Tree at Mossel Bay Museum.