DF Malan Photographs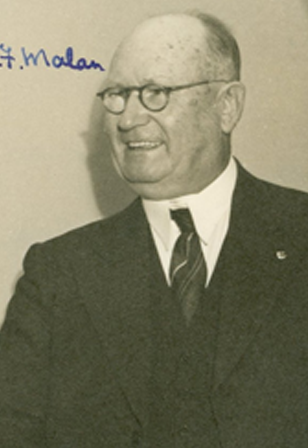 A collection of historical photographs from the DF Malan Collection (MS 1) in the Manuscripts Section of the Library and Information Service. Daniel Francois Malan (1874-1959) Prime Minister of South Africa after the National Party came into power in 1948.
Items in this collection are subject to copyright protection. Reproduction of the content, or any part of it, other than for research, academic or non-commercial use is prohibited without prior consent from the copyright holder. Copyright Stellenbosch University.
Recent Submissions