Hennie Aucamp Manuscripts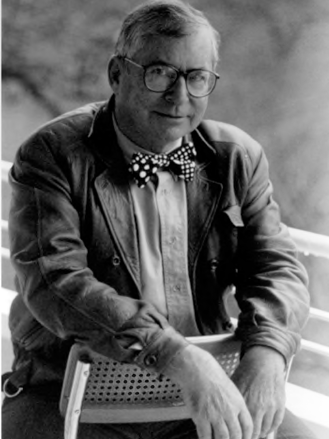 Hennie Aucamp was s a well-known contemporary Afrikaans poet, short story writer and cabaretist and recipient of various Afrikaans literary and theatre awards. His collection includes original manuscripts of his work and examples of different genres of Afrikaans literature. Hendrik Christoffel Lourens (Hennie) Aucamp is op 20 Januarie 1934 op Dordrecht gebore. Hy word groot op die plaas Rust-mijn-ziel en matrikuleer aan die Hoërskool Jamestown in 1951. Aan die Universiteit Stellenbosch behaal hy die grade BA, Hons.-BA, MA (cum laude) en in 1974 die D.Ed. Aucamp studeer in 1959-1960 ook in België aan die Katholieke Universiteit van Leuven en gedurende 1979 in New York aan die Universiteit van Columbia. Sedert 1964 doseer hy Afrikaans aan die Universiteit Stellenbosch se Fakulteit Opvoedkunde waar hy vanaf 1983 tot en met sy uittrede in 1994 hoof van die Departement Afrikaans en sedert 1986 ook mede-professor was. Hennie skryf reeds sedert 'n baie vroeë ouderdom en van sy eerste gedigte het al in standerd twee in "Die Jongspan" verskyn. Sy eerste kortverhale is in "Die Naweek" gepubliseer en in sy matriekjaar aanvaar die Huisgenoot 'n eerste kortverhaal deur hom. Hy noem homself 'n obsessionele dagboekhouer, iets waarmee hy reeds as veertienjarige begin. In 1963 debuteer Hennie met sy eerste prosabundel, "Een somermiddag" wat gevolg word deur talle ander. Afgesien van essays, kortverhale en gedigte het hy ook sy stempel op die genres van kabaret, liriek- en liedtekste afgedruk en verskeie van sy kabarette is opgevoer.
Items in this collection are subject to copyright protection. Reproduction of the content, or any part of it, other than for research, academic or non-commercial use is prohibited without prior consent from the copyright holder.
Recent Submissions
The presentation of the Hennie Aucamp catalogue by the Manuscripts Section, Stellenbosch University Library and Information Service, to Hennie Aucamp, featuring an introduction by Marina Brink and an acceptance speech by ...

Manuscript of cabaret. Includes sheet music and a translation of "Where have all the flowers gone".

A selection of cabaret pieces. Includes additional documents, such as music, lyrics, programme of a cabaret symposium at Stellenbosch University and photographs.

Manuscript of short story, published in "Hongerblom", 1972. Includes note added by Aucamp 16 January 1997.

Manuscript of cabaret "'n Brommer in die Boord, of, Die 1945-Buick-Convertible : 'n boereklug met musiek".

Manuscript of cabaret. Title on cover "Die sewe doodsondes: 'n moraliteit".

Manuscript of a short story, published in "Voetpad, stories vir Afrika". Includes poem "'n Buurman digteby".

Manuscript of "Kommerkrale: 'n AB-jap vir akoliete" published by Tafelberg, 1989.

Address delivered at the presentation of Aucamp's book "Wys my waar is Timboektoe", 14 August 1997. Includes printed invitation.

Introduction by Hennie Aucamp to "Dit reën rose : beeld van 'n kindertyd" by Audrey Blignault.

Introduction to "Sewe sondes, nee meer : verhale en essays oor dood- en ander stories", compiled by Hennie Aucamp.

A television adaptation of the short story "'n Bruidsbed vir tant Nonnie". Adapted by Stephan Bouwer, assisted by Truida Louw.