Visual Arts Students Project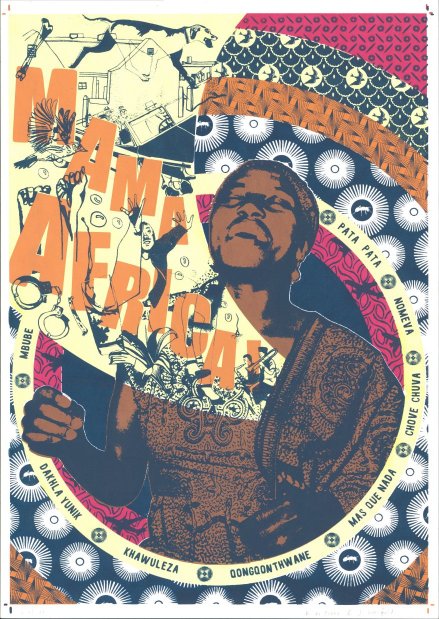 The collection comprises works on the following theme: Visualisation of the Africana Section of Special Collections in the Stellenbosch University Library. The works are a result of a second year Visual Communication Design students' project in 2018 in which they were required to inter-react with the Africana collection. Students were required to research or investigate a person or event in South Africa's history that did not fall into the main canons of South Africa's history or people/events that had been erased or misrepresented. After researching the person or event they were required to design an imaginative poster or illustration of the event or person that incorporates both image and text. The outcome of the project was a fully designed, produced and hand pulled screen-printed poster that could function as an informative poster/design of a historical figure or event.
Items in this collection are subject to copyright protection. Reproduction of the content, or any part of it, other than for research, academic or non-commercial use is prohibited without prior consent from the copyright holder. Copyright Stellenbosch University.
Recent Submissions