Maggie Laubser Collection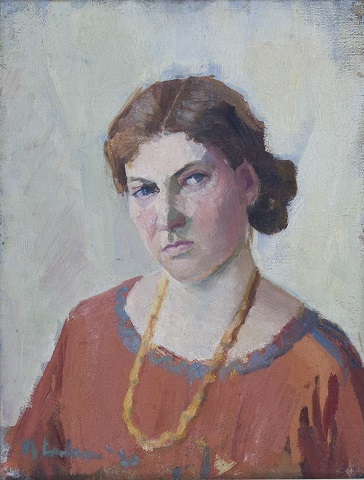 Maggie (Maria Magdalena) Laubser (1886-1973) was a South African artist who studied at the Slade School in London and also worked among German Expressionists in Berlin. Laubser had "crystallized her people's identification with the soil and their simple, holistic view of nature" (Berman, 1970:175). Her oeuvre shows a sequence of stylistic developments falling into phases of roughly ten years' duration. Her style in the 1920's incorporated strong contrasts of dark and light with intense colour. She also completed many portraits between 1920 and 1930. The 1930's saw her pastoral conceptions and a series of paintings of fishing life in a small village. In the 1940's she favoured simple images with pastel tints and the late 1950's saw a return to simplified bird and flower forms of her earlier work. Maggie Laubser's paintings were bequeathed to Stellenbosch University upon her death. Most were damaged and subsequently restored.
Items in this collection are subject to copyright protection. Reproduction of the content, or any part of it, other than for research, academic or non-commercial use is prohibited without prior consent from the copyright holder. Copyright Stellenbosch University Museum.
Recent Submissions