Little Sir Echo Hello (Hello)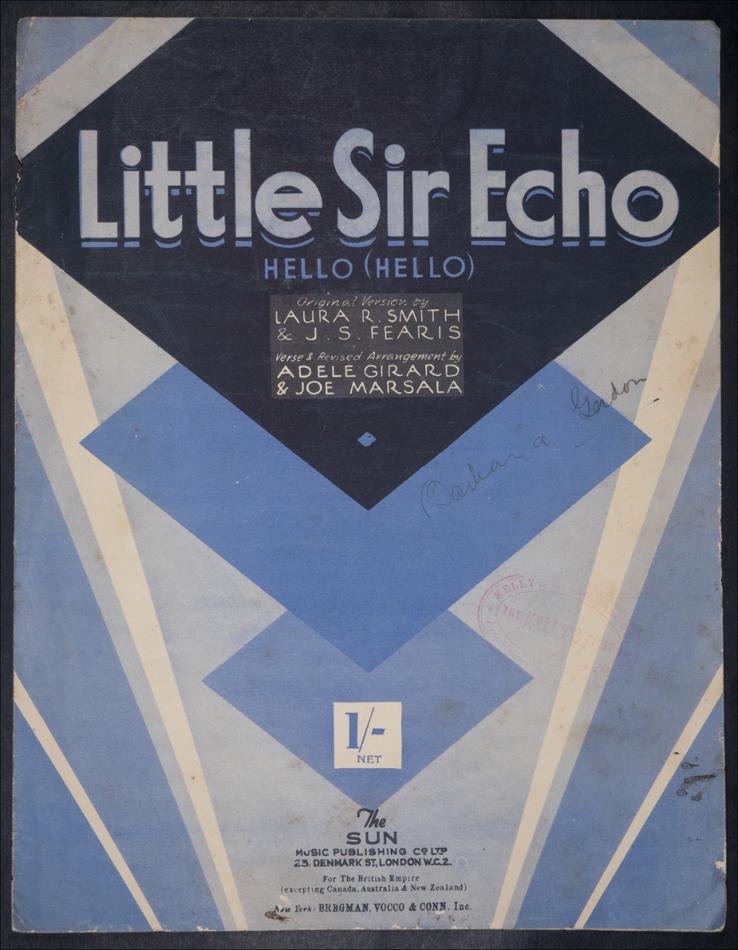 Author
Fearis, John Sylvester (1867-1932); composer
Smith, Laura R.; text author
Girard, Adele (1913-1993); arranger
Marsala, Joe (1907-1978); arranger
Format Extent
3 pages
31.2 x 24.1 cm
Rights
J.S. Fearis & Bro.
Bregmann, Vocco & Conn Inc.
Abstract
Laura R. Smith and J.S. Fearis: Little Sir Echo; The Sun Music Publishing; music print
Item type: single sheet | Content type: music and text | Writing material: pencil | Counting of pages: page numbers
vocal-instrumental score; instrumental solo | voice; piano; ukulele; guitar; accordion | staff notation; tonic sol-fa
"Sometimes, I hear you voice so very distinctly [...]"
Collections