Prince Albert, Dutch Reformed Church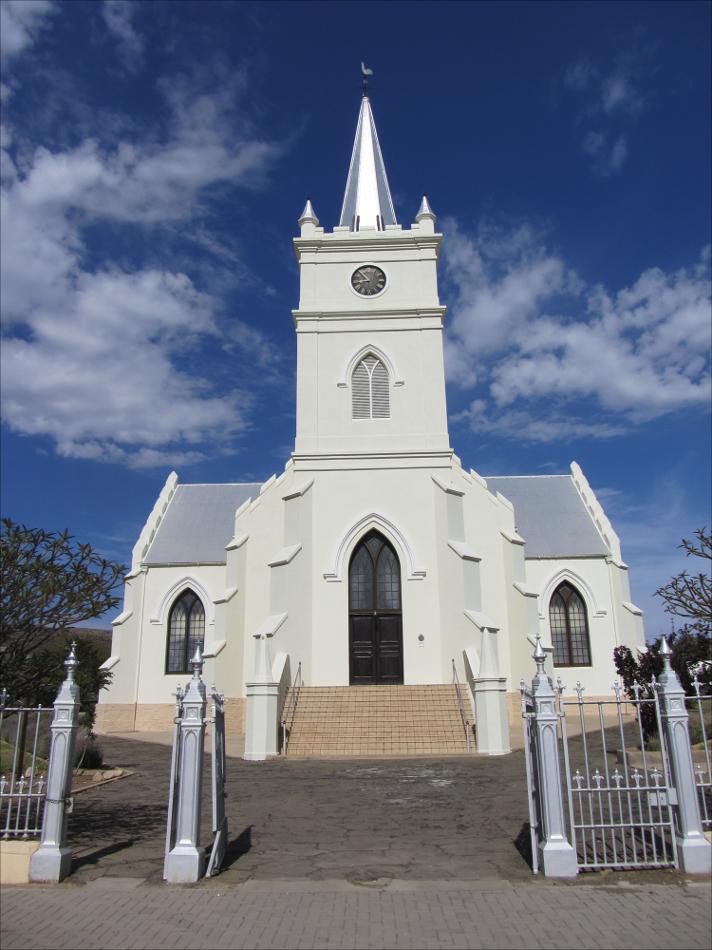 Author
Gillett & Bland (Firm)
Soper, William G.
Date Created
1877
Format Extent
16 colour photographs
1 spreadsheet
Rights
These items are subject to copyright protection. Reproduction of the content, or any part of it, other than for research, academic or non-commercial use is prohibited without prior consent from the copyright holder.
Stellenbosch University
Abstract
The largest church in Prince Albert is the Nederduits Gereformeerde Kerk. The congregation was started in 1842 but the current church dates from 1865. In the neat white tower are three bells in a decorative setup that is easily accessible. According to information on the canons, the bells are made in London. The three bells carry the same decorations. In between two pairs of moulding wires appears GILLETT & BLAND CROYDON LONDON 1877 with three moulding wires above the knee and two more on the sound bow. The three bells are in excellent condition, probably due to the dry atmosphere in the tower and the surrounding country side. The bells are linked to the clock that has been installed in the same year and has been provided by William G. Soper from London.