Corn mills driven by portable engines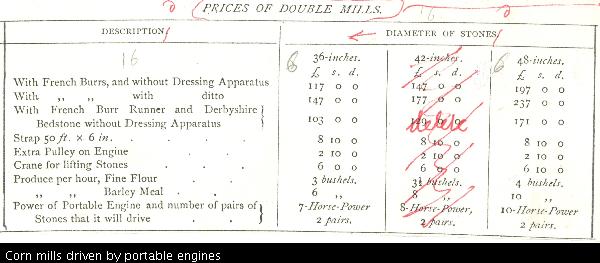 Author
Walton, James, 1911-1999
Date Created
1863
1869
Rights
This item is subject to copyright protection. Reproduction of the content, or any part of it, other than for research, academic or non-commercial use is prohibited without prior consent from the copyright holder.
Copyright James Walton
Abstract
Drawings depicting corn mills driven by portable engines as well as a catalogue illustrating the prices of double mills.
Related items
Showing items related by title, author, creator and subject.
Drawing depicting a Rolong homestead, after Casalis.

Photographs and drawing depicting kapstylhuise at Puntjie and Heidelberg, Cape Town.

Bowen, R. E. Cole (Robert Edward Cole)

Photographs depicting Ndebele vernacular architecture.